Elisity supports the onboarding of on-premise applications into Cloud Control Center to be referenced in match criteria during policy creation.
On-Premise applications can be statically onboarded so that they can be referenced during policy creation. An application can be identified by its IP Address or Fully Qualified domain name (hostname). Fill out the mandatory fields such as Application Name, Onboard by, Site Name or Edge Node, FQDN/IP Address.
Today, onboarding a static application is done on the Device page the same way a statically defined device is onboarded. In the future, this workflow will be moved to the Application page.
Navigate to Devices > Onboard Device > Add Device. You will be presented with a page to with fields to fill out to define the static application. Fill out the required fields and select Submit. The application will now be listed under the device inventory and can be referenced in Elisity policy match criteria.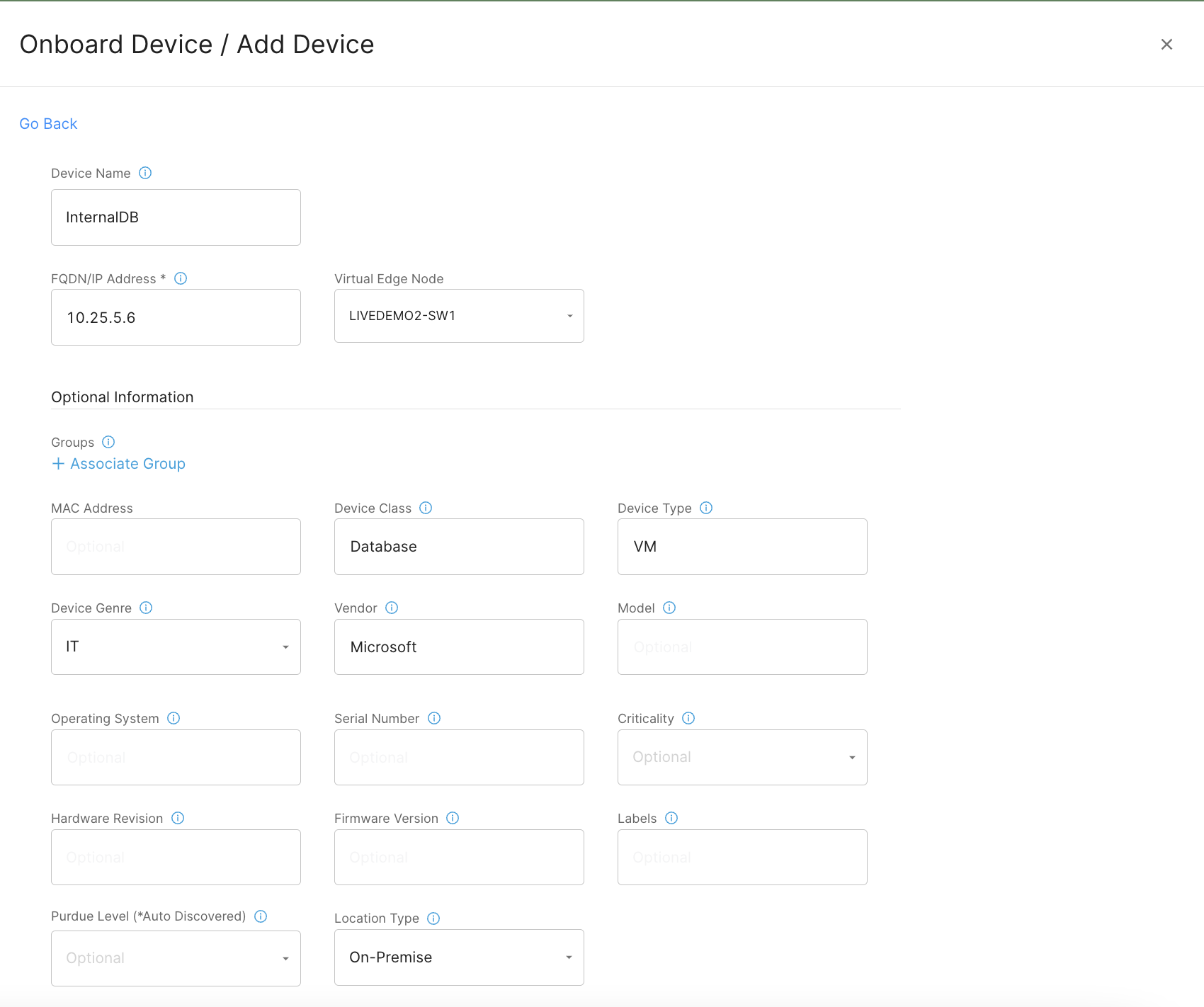 (Click to enlarge)
After deploying the static application, it is reference-able like any other device on the network.
You can view or edit the static application details by clicking the user defined application name under the device asset inventory or by selecting the three dots next to the user defined application name and selecting Edit Device.