Reliable Business Continuity
Network Segmentation Simplified with Elisity
Navigate the cybersecurity landscape with confidence. Experience the ease of network security with Elisity's Identity-Based Microsegmentation solution. With our robust, context-aware policies for users, devices, and applications, guard your business against ransomware, insider threats, and advanced persistent threats.
Intelligent Classification
Unleash Full Network Visibility
with
IdentityGraph™
Take command of your network. Transform switches into powerful sensors and monitor device and user behavior with IdentityGraph™. Know your network like never before.
Deploy Virtual Edges at all your sites
Monitor and collect device and user data
Integrate with all systems for identity and inventory
Gain unprecedented visibility and understanding of your network
Unlock Smart Asset Classification
Enable informed decision-making. Classify and arrange your assets for optimal policy enforcement using Elisity's Learning Mode. Craft initial policy strategies that are tailored to your business needs.
Identify, classify devices, users, and applications
Organize your assets into logical groupings
Collaborate with business stakeholders to understand usage and needs
Design and test initial policy strategies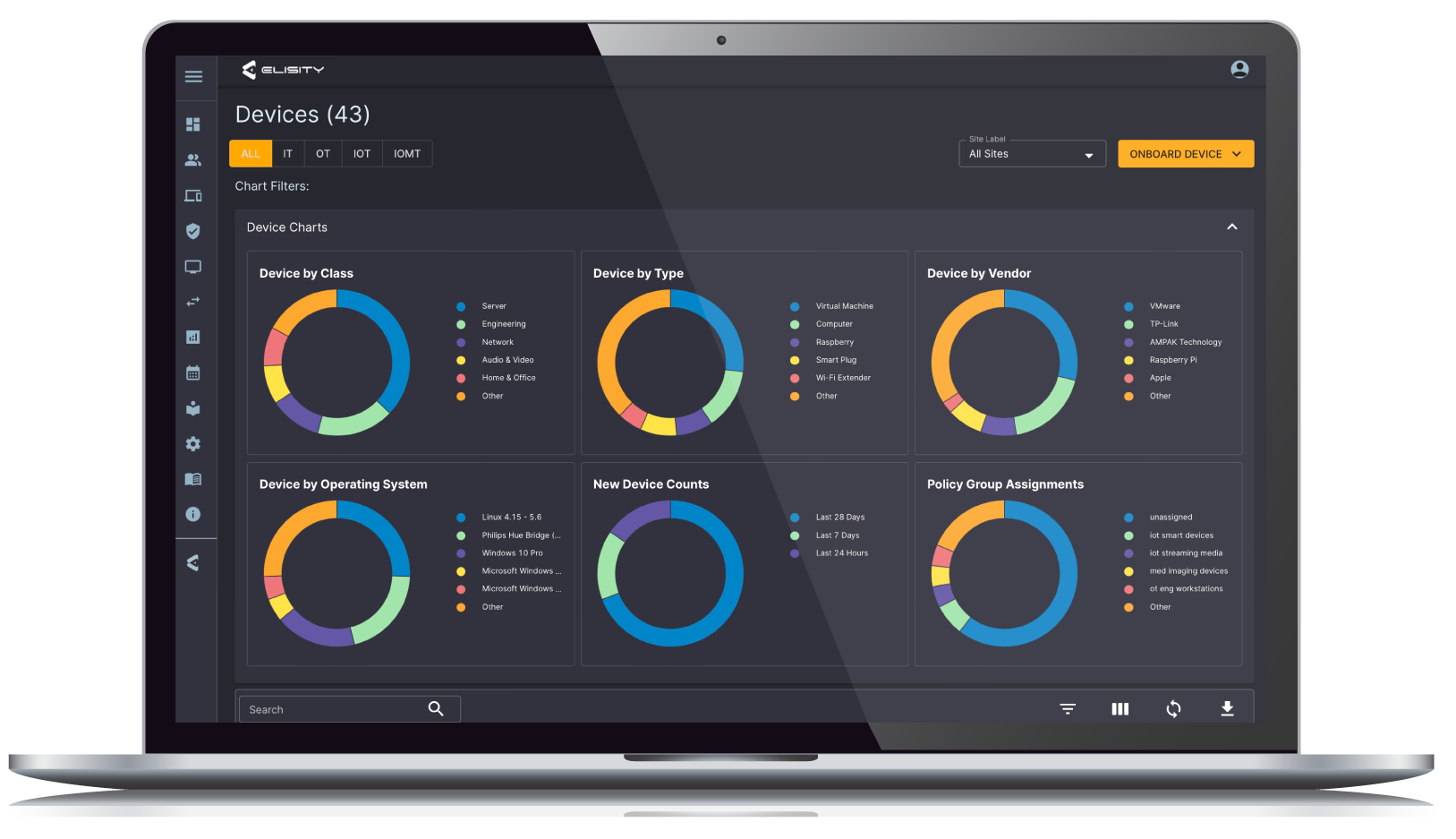 "The power of Elisity lies in its simplicity and comprehensive features. From seamless implementation to advanced policy simulation, it's become an integral part of our cybersecurity strategy."
Jonathan E.
Deputy Chief Information Security Officer
Risk-Free Policy Simulation
Ensure your network policies are effective before going live. Preview policy impact, detect issues, refine policies, and devise a comprehensive rollout plan for your network with Elisity's Simulation Mode.
Test policies in production environment
Identify and fix any issues or gaps in the policies
Refine policy to ensure it is efficient and effective
Roll out policies to your entire network with confidence
Elisity deploys into your existing network in as little as 30 minutes.
Swift, Non-Disruptive Deployment
Replace the complexity with simplicity. Implement Elisity within hours, maximizing your current hardware investments. Move past VLANs, IPs, or ACLs and ensure secure, seamless operations.
Leverage existing hardware investments

Rapid deployment

on

existing infrastructure

Bypass the complexities of VLANs, IPs, or ACLs

Zero operational disruption
"Elisity's deployment at GSK is nothing short of revolutionary, making every other solution pale in comparison. With a striking speed of less than 30 minutes per location, Elisity's integration is bolstering GSK's operations like never before."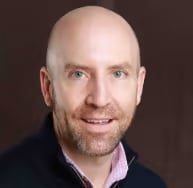 Michael Elmore
CISO at GSK
"Elisity's non-disruptive implementation has revolutionized our network security approach. We were able to deploy the solution in hours without any disruptions, which is crucial in a healthcare environment."
Franklin V.
Director of Network Security
Seamless Expansion
Achieve growth with minimal disruptions using our phased deployment approach. Monitor network traffic, detect anomalies, and fine-tune your policies over time for maximum security.
Deploy policy in waves to minimize disruption
Group waves into logical steps for efficient rollout
Monitor network traffic and identify exceptions
Refine, tune and perfect your policies over time
Ready to Get Started?
Secure Your Business Now
Stay ahead of the evolving threat landscape. Secure your network with Elisity and leverage superior threat detection and policy management capabilities to confidently achieve your cybersecurity goals.